Gimatech (M) Sdn Bhd is a 100% Malaysian owned company specializing in the manufacturing of Covered Elastic Yarns. The company was found in 1996 with the objective of becoming a reputable and reliable manufacturer of high quality elastic yarns for the textile and garment industries both domestic and export market.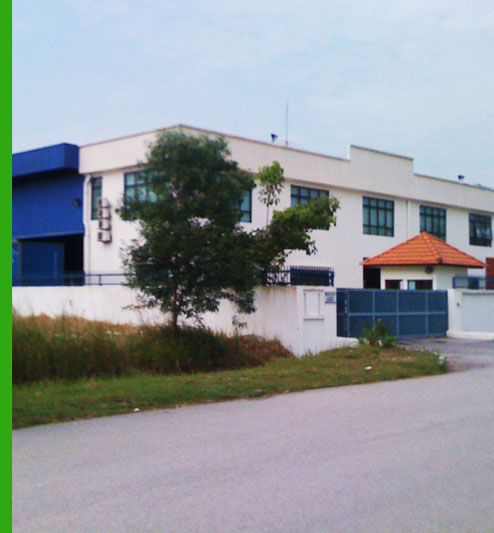 Gimatech (M) Sdn Bhd started with the production of Covered Rubber Thread. Since then with continuous modernization of plant and equitment, the company diversified into production of Covered Spandex Yarn and Air Covered Yarn
The plant is fully integrated, and manages all processes including preparation, covering, finishing, testing and quality assurance. The company's products are certified to meet Oeko-Tex 100 Class 1. It fulfill the requirements of the existing Europeam Legislation regarding the use of azo-dyes.
---

---
CORPORATE DATA
---
Name :

Gimatech (M) Sdn. Bhd.
Business Registration No :

378043 P
Incorporation Date :

17th February 1996
Address :

No 11, Jalan TIAJ 2/9, Taman Industri Alam Jaya, 42300 Bandar Puncak Alam, Selangor Darul Ehsan.
Fax :

+603-6038 6685
Email :
Corporate Structure :

100% Malaysian Owned
Nature of Business :

Manufacturer of Covered ElasticYarn both from natural latex thread and spandex yarn.
Bank Reference :

United Overseas Bank (M) Berhad, Shah Alam Branch,
2A, Ground floor, Wisma Sunwaymas,Section 9,
40100 Shah Alam, Selangor Darul Ehsan.
CIMB Bank Berhad
Lot 395 Jalan 1A/1, Bandar Baru Sungai Buloh,
47000 Sg. Buloh, Selangor.